Project Overview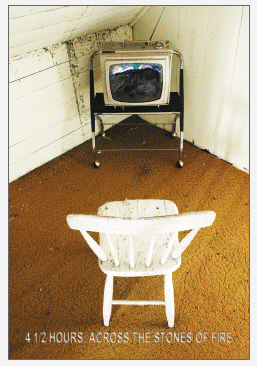 Winner of the "Greener Planet Award" at the Planet Connections Theatre Festivity, 2010
Coal Free Future Project Theatre Show Staged at New York City's Premiere Eco-Theatre Festival!
Incorporated as a fiscally sponsored project of Fractured Atlas, a non-profit arts service organization, the Coal Free Future Project is a unique collaboration of award-winning American artists—writers, actors/theatre director, filmmakers and musicians—who have come together to combine their long-time experiences in the clean energy, anti-coal and climate justice movements to create performances and workshops that inform and inspire action around a simple but basic truth in our lives: It's time to envision a coal free future and work toward clean energy independence.
Through original multimedia/performances that incorporate music, film, theater, literature and spoken word, the Project serves as a creative catalyst for dialogue and understanding of the growing impact of strip-mining, mountaintop removal and underground coal mining, climate change and renewable energy alternatives in our daily lives, our communities, our cultures, and our environments.
In an effort to draw attention to the national scandal of strip-mining and mountaintop removal mining, and the grave health impacts of coal mining and coal-fired plants, and the potentially catastrophic consequences of climate destabilization trigged by CO2 emissions, the Coal Free Future Project has launched a 20-state tour in 2010-2011 with performances of "Love, in the Time of Blasting," and "4 1/2 Hours: Across the Stones of Fire," a multimedia production, and follow-up workshops with nonprofit citizen groups and environmental and student organizations on coal, mountaintop removal, climate change and clean energy options.
As part of the Planet Connections Theatre Festivity, the Coal Free Future Project enjoyed a successful run of our multimedia theatre show, "4 1/2 Hours: Across the Stones of Fire," on June 4-13, 2010, at the Gene Frankel Theatre in New York City.
As a preview of our productions, check out one of CFFP member Ben Evan's "clean coal" commercials, "Shawnee Hills Recreation":
Join our Facebook page for upcoming performances.

Our Partners

A-writer.com is an online agency that can help you to overcome obstacles in writing your essay. They deliver premium papers for every need and know how to handle any task. Only well-trained professionals work here who can write on any topic. All of them have MA or Ph.D. degrees and are ready to meet all the requirements. You don't have to worry about the originality of your paper as they know how important it is. You always have the opportunity to contact the author and explain what you need and if you hesitate, everything can be discussed. It is safe to order your papers here as the contacts are confidential and they never share customer information with anyone.
Proessaywriting.com
is an online service that is very popular among people who have to deal with writing different types of essays. Anyone who wants to save time or doesn't know how to do it can rely on their help and get excellent results. The team of professional writers working here always provides articles on any topic that are written from authentic sources and meet all criteria. They aim to make everything perfect and if you need a crucial paper for your success this is the company for you. The prices here are affordable but if you need the paper urgently they go up. The deadline is never missed and all the orders are delivered on time.
Project Members
Meet the Coal Free Future Team. Please scroll down to read all bios.
Performance
Love, in the Time of Blasting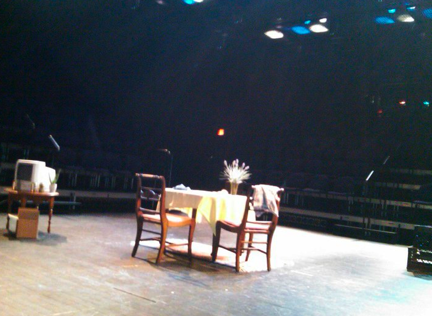 Inspired by Reckoning at Eagle Creek: The Secret Legacy of Coal in the Heartland, "Love, in the Time of Blasting" is an original multimedia production that brings the audience to the frontlines of the coalfields and mountaintop removal crisis today. The play draws from real-life experience, and seeks to recover forgotten history in our nation's legacy of coal mining.
Based at the home of Marie and Hovie, a young couple living in the mountain holler of Eagle Creek, the play chronicles their attempts to come to grips with their conflicting fates, when their family's 150-year-old homestead is threatened by a planned mountaintop removal operation. As a strip miner himself, Hovie is determined to move his pregnant wife out of the country; as the last remaining member on her family's homestead, Marie is torn by their agonizing fate, and the increasingly dangerous health conditions in the mining area.
Visited by Harlan, her mysterious neighbor, Marie learns the 150-year history of her holler and homestead, and the dramatic episodes of the residents to fight the relocation of Native Americans, stop slavery, work for union recognition and mining safety, and save the region from environmental destruction at the hands of outside coal companies and their relentless operations.
Written by Jeff Biggers, with music, and a backdrop of film montages and historically-based satirical faux-mercials by filmmaker/actor Ben Evans, "Love, in the Time of Blasting" is a rare journey into the lives of those on the coalfield frontlines, and an entertaining, informative and illuminating theatrical production on the true cost of mountaintop removal and coal mining to our land and citizenry.
Join Us
To make a tax deductible donation in support of the Coal Free Future Project and tour, please visit the Fractured Atlas website.
Working with citizens groups, environmental and student organizations, and coalfield communities, The Coal Free Future Project seeks to reach as wide and diverse an audience as possible, and in non-traditional performance venues, such as planetariums and local "found spaces", in addition to theaters, recording studios and community centers. Interested groups, organizations and schools are invited to contact the Project for upcoming dates and performances or to schedule an event.
Reviews/Testimonies
Broadway World, "Across the Stones of Fire" on Off Broadway
Huffington Post: Love, in the Time of Blasting
LEO Weekly: Activism on Stage
Herald-Leader: "Saudi Arabia of Coal" brings mountaintop removal to the stage
"Bravo CFFP! Your use of theater as a medium for raising MTR awareness, inspiring activism AND entertaining is nothing short of brilliantly creative and genuinely stirring. Keep up the good work!"--Sarah-Jane Poindexter, Kentuckians for the Commonwealth, Louisville
"A big thanks to the whole crew for bringing the show to New Haven, CT--especially in light of recent tragedies, telling the story from the miners' and mining families perspective is particularly powerful, relevant, and necessary as we think about coal and moving towards a coal-free future. Lead to interesting conversations around our campus. Happy to answer questions if anyone is considering bringing the show to her community!"--Kristin Tracz, Yale University
"In two riveting performances, the Coal Free Future Project brought the environmental tragedy and personal heartbreak of coal surface mining to audiences in Chicago this past March. Stephanie Pistello, Ben Evans and Jeff Biggers, each acting with a passion born out of experience and activism on the issue, deftly drew the audience into the personal struggle of a young couple torn between short-term promises of economic security and the devastation of a family heritage. At a time when Big Coal is promoting itself as the fuel of the future, this play was a stark reminder of the real costs of coal to society and to the planet. If the Coal Free Future Project comes to your city, don't miss it!"--Lan Richart, Eco-Justice Collaborative, Chicago
"I just wanted to let you know how awesome it was, having the Coal Free Future Project out to Ohio University. Their multi-media play, "Welcome to the Saudi of Coal," was amazing: entertaining, educational, inspiring. One guy changed his major to Environmental Studies, because he was so moved by what he saw. We saw that Mountain Top Removal mining is a very human issue, and not just for trees and racoons. Thank you so much for your work and your passion."--Badger Johnson, Ohio University
"We were thrilled to have CFFP come to Yale this semester as part of our series of events educating on mountaintop removal mining. Jeff, Stephanie, and Ben took the issue out of books and statistics and brought it to life. The creativity of the project is inspiring - I hope to see them again in NYC!"--Laura Bozzi, Yale University